Introducing The Fox Theatre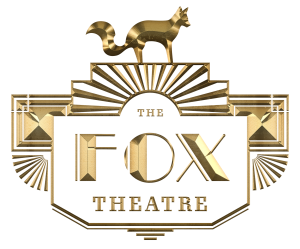 Welcome to the new Fox Theatre in Hurricane, home to a variety of live events: concerts, dinner theater, and, from Oct. 18th through Nov. 2, Southern Utah's best themed haunted attraction: Phantoms of the Fox Theatre. 
Find us next door to Little Caesars at 320 W State Street in downtown Hurricane.
The 2019 Haunted Theatre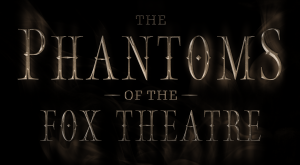 Starting on Friday, Oct. 18th, "Phantoms of the Fox Theatre" runs nightly through Nov. 2nd (closed Sundays). Hours are 7pm-11pm, with the box office opening at 6pm.
Pricing
Regular price admission is $15.
For Oct. 25, 26 & 31, on-site admission is $20 (pre-sale is still $15).
$10 Value Priced admission is in effect for Oct. 21, 22, and 23.
On select nights, we also offer a $5 bonus re-admission special.
Tickets
Tickets can be purchased online (UtahFoxTheatre.com) or at the box office.
Sorry, no refunds for any reason.
Pre-sale tickets are valid the DAY AFTER purchase UP TO the selected date.
Pre-sale tickets are $15 for ALL nights (subject to availability), except the three $10 Value Priced nights (Oct. 21, 22 & 23).
The box office opens at 6pm (Oct. 18-Nov. 2), closed Sundays.
The box office accepts cash, credit cards, PayPal & Venmo.
The Phantoms of the Fox Theatre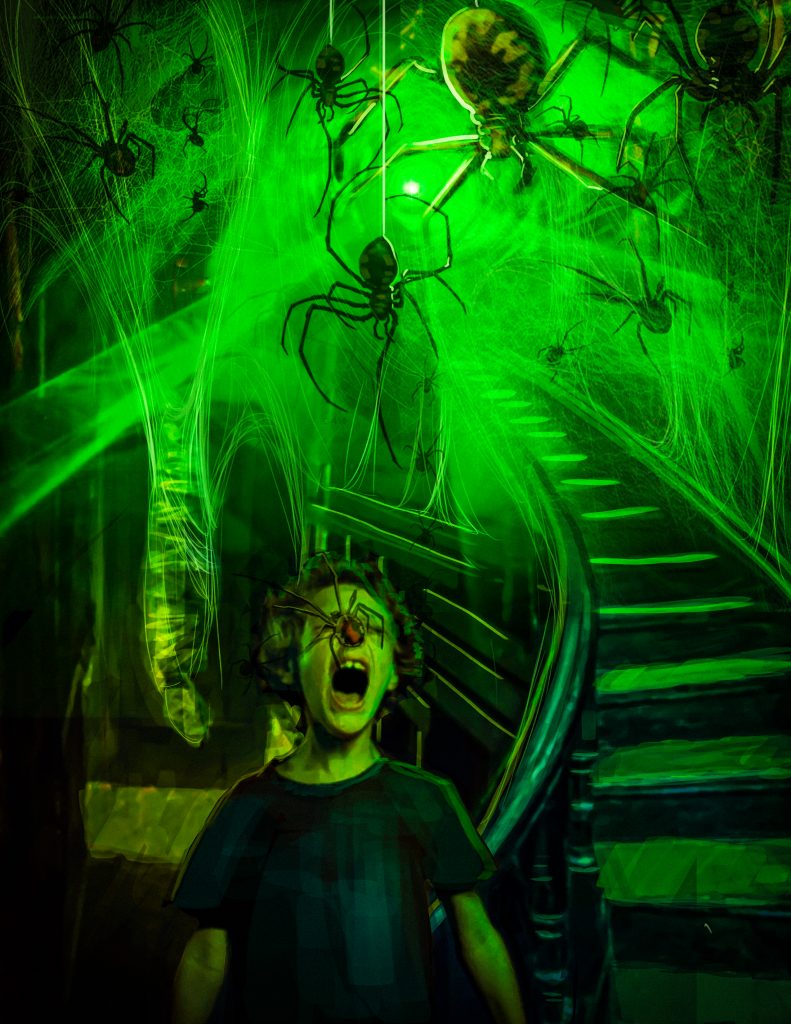 Legend has it that the 1940's-era Art Deco Fox Theatre was home to killer vaudeville shows and epic silent movies during the early days of Hurricane.
Unfortunately, turns out some of the vaudeville performers actually were killers and some of the Theatre's stars refused to stay silent after their untimely departures, stage left.
This is a 6,000 sq ft indoor, climate-controlled haunt, with multiple special effects, facades, and a talented cast of actors to test your terror limits. Due to the intense physical aspects of the haunt, costumes are not allowed.
(This event is not recommended for children under 13.)
For more info, visit UtahFoxTheatre.com … if you dare.
About the Designer…
Art Director Joshua Steadman brings a wealth of creative experience to the Fox Theatre's 2019 Haunt. Now working in New York City designing Broadway sets, Joshua was the lead designer for Utah's most interactive theme park as well as responsible for the design of Disney's Princess Castle in Shanghai. His concept for "Phantoms of the Fox Theatre" combines classic Art Deco styling with a theatrical dose of terror.
[Evil laughter…]